Industry 4.0 Software for Value Stream, Simulation, Optimization, Planning and Scheduling
Plan, Control, and Analyze Business Processes in Real-Time
Our Industry 4.0 solutions
For an efficient process design as well as fast and effective value stream mapping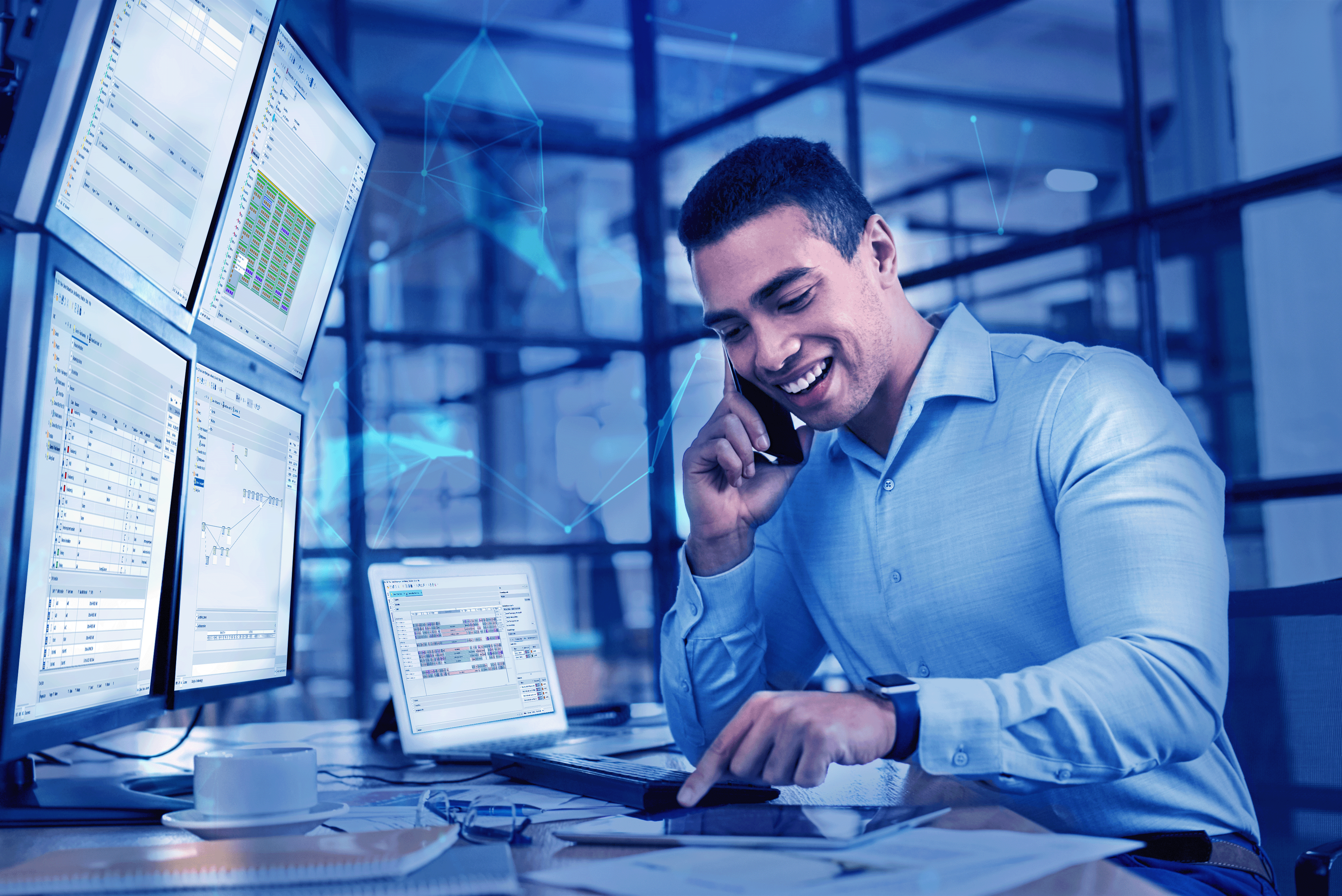 Predicitve ERP App-Suite
The Predictive ERP app-suite is designed to take your decisions with the help of accurate forecasts in real-time. Starting from a goal defined in advance, execute the necessary actions automatically.
Simulate, optimize, and control end-to-end supply chain processes and minimize costs and delays. Design optimized delivery processes, receive progress updates, direct continuous feedbacks from manufacturing and the shop floor, and perform comprehensive data analysis.
Predictive ERP consists of several modules that can be tailored according to your company's needs to achieve the best process optimization. Predictive ERP helps you ensure continuous improvement in your digital factory.

Digital Value Stream Modeler - VSM 4.0
The digital Value Stream Moder VSM 4.0 is a cloud- and web-based software for value stream management.
VSM 4.0 is specially developed for touchscreen devices and PCs. With the value stream tool VSM 4.0, access your value streams in real-time from any web-compatible device. Whether on the shop floor, at home, or on the road, there will be no limits to your collaborative work.
Read off the automatically calculated key figures, identify, visualize, and document processes, material flows, defects, and weak points. Compare and simulate your value streams using existing planning data.

They Trust Us