Progress by forecast - take the right decisions from the very beginning
Optimize your production and supply chain processes with accurate forecasts
Production businesses are facing growing challenges, concerning increasing product diversity, shorter delivery times, having flexibility with consistency, and acquiring a better quality. As an internationally operating software provider specialized in the Industry 4.0 environment, we develop highly flexible and secure web-based solutions for the most diverse applications.
By implementing our Predictive ERP (Enterprise Resource Planning), predict possible event scenarios, take planned measures and adapt your production and business processes predictively.
Predictive analytics forecast models enable future-oriented decisions:
By simulating scenarios in which even complex influences are taken into consideration, future developments can be forecast and presented.
---
They trust us
Some of our customers: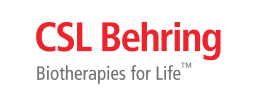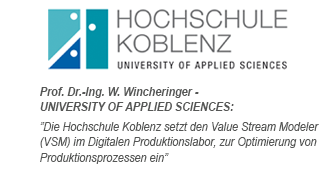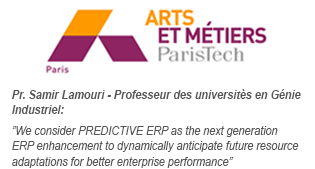 Predictive ERP -
Intelligent enterprise operation mangement app suite
For an efficient design of processes.
Predictive ERP - the add-on for ERP systems makes your data usable profitably.
The Predictive ERP app suite is designed to take your decisions with the help of accurate forecasts in real-time. Starting from a goal defined in advance, execute the necessary actions automatically.

Simulate, optimize, and control your end-to-end supply chain processes and minimize costs and delays. Design optimized delivery processes, receive progress updates, direct continuous feedbacks from manufacturing and the shop floor, and perform comprehensive data analysis.
Implement continuous improvement sustainably with Predictive ERP.

The app suite Predictive ERP consists of several modules that can be tailored according to your company's needs to achieve the best process optimization.
VSM 4.0 -
Digital Value Stream Software
Lean 4.0 with digital value stream design and analysis.
Digital value stream analysis and value stream design with VSM 4.0
Value Stream Mapping 4.0 is a cloud-based software for value stream management. VSM 4.0 is specially developed for touchscreen devices and PCs.

With the value stream tool VSM 4.0, access your value streams in real-time from any web-compatible device. Whether on the shop floor, at home, or on the road, there will be no limits to your collaborative work.
Automatically read off the calculated key figures, identity, visualize and document processes, material flows, defects, and weak points.
Compare and simulate your value streams using existing planning data.
iMiRA-
iFAKT Mixed Reality
Visualization of 3D data by gesture control -
where the body becomes the mouse
Display 3D data in real space with iMiRA
Our patented application iMiRA (iFAKT Mixed Reality) is developed for the future smart factory. It allows ideas from the real world to be mapped virtually and enables paperless and interactive working.
With iMiRA, 3D construction data can be visualized and controlled directly with gestures in production halls. Point at a component and the matching 3D geometry will be displayed on a mobile device.
Hide, highlight or display additional information about different components.