Together as partners towards a digital future
Best competencies from method and solution
Our passion as an Industry 4.0 software company is to work together with different industries. With our certified and associated partners, we perfect the balance between humane working conditions, sustainability and competitiveness through a digital solution.
Together with our partners, we develop sustainable digital ways of working for our customers. The goal is to combine the best method and solution competencies to deliver the highest value to our customers. Our partner program therefore focuses on providing outstanding competencies. The following list of partners is our recommendation for getting the right support for a sustainable and profitable implementation of our solutions in the company.
Certified partners at a glance
Benefit from a high level of expert knowledge
Our certified partners have been qualified and certified through close cooperation to not only apply Polaris, but also to implement it methodically and correctly in the company.
The Elite Consulting Group offers industry-independent lean consulting for restructuring and transformation in the area of production and logistics. The expert groups approach focuses on the analysis and design as well as the implementation of an optimized value stream with the help of strong partnerships. Customers of the Elite Consulting Group benefit sustainably from lean and flexible processes and gain a competitive advantage in an increasingly dynamic market environment.
"The value stream is the core of every company. We actively use the value stream software Polaris and are excited about the possibilities of the platform, as we can finally digitalize the classic method." - Alpay Acar, Managing Partner Elite Consulting Group
Associated partners at a glance
Discover our diverse partnerships
Our associated partners offer extensive services in the application of our solutions to provide qualified answers to critical questions to improve the competitiveness and efficiency of companies.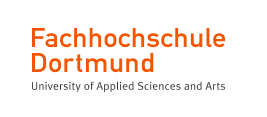 With around 15,000 students, University of Applied Sciences and Arts Dortmund is one of the ten largest universities of applied sciences in Germany. The study program focuses on providing application-oriented training. The Lean Laboratory of the Department of Mechanical Engineering addresses this idea and offers students and cooperating companies the opportunity to experience and practically test lean concepts and Industry 4.0 technologies.
Fulda University of Applied Sciences is characterized by high-quality teaching in a broad range of subjects with more than 60 degree programs in eight departments, as well as modern, needs-oriented formats and a personal atmosphere. The dual bachelor's degree program in Logistics Management at the department of Business combines teaching and research with intensive practical phases to enable students to solve practical and theoretical problems in logistics.
With around 7,000 active students, Wilhelm Büchner University is one of the largest distance learning universities for technical courses in Germany. It offers working professionals in particular the ideal path to a academic degree - with over 25 years of experience and an individualized, flexible study design. The core areas are engineering, computer science, industrial engineering and technology management, energy, environmental and process engineering, and design.
"With Polaris VSM, we have found an excellent tool for our students to visualize, analyze and optimize value streams. We were convinced by the web-based solution, which ideally complements our digital distance learning." - Prof. Dr. Jochen Schumacher, Professor of Digital Production and Logistics